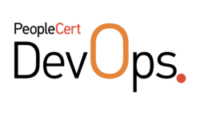 PeopleCert DevOps
The DevOps approach to work is based on three critical success factors: cultural shift, improvement of practices and processes, and leverage of automation technologies.
What is Devops
DevOps (a clipped compound of "development" and "operations") is a software development approach to work that combines software development (Dev) with information technology operations (Ops). The goal of DevOps is to shorten the systems development life cycle while delivering software releases frequently, in close alignment with business objectives in a faster, better, and cost-efficient way.
Due to the proven success of the DevOps approach to work, DevOps oriented roles have become a sought-after resource across industries by a constantly growing number of organisations, who need DevOps-savvy people to make the cultural shift, work comfortably in a DevOps environment, and manage an array of technology and tools — referred to collectively as "toolchain" for processes including, but not limited to, coding, building, testing, packaging, releasing, configuring and monitoring.
PeopleCert DevOps Training
DevOps qualifications are offered by PeopleCert: these new hands-on qualifications are designed around those organisations using well-established IT Service Management practices to provide them with guidance on the ideal processes, tools and culture integration with DevOps.
It's in this continuously evolving context, that QRP International offers a suite of DevOps qualifications, designed by PeopleCert, that reflects the market needs to close the skills gap that many organisations are facing and support the realization of their business objectives, by improving communication, standardisation, collaboration and automation for the delivery of quality software products better, faster and at a lower cost.
PeopleCert DevOps qualifications levels
The Peoplecert DevOps qualification scheme currently consists of three distinct certifications:
PeopleCert DevOps Fundamentals
Candidates gain practical guidance on how to deliver effective DevOps through 15 essential practices, especially about well-established ITSM frameworks.
PeopleCert DevOps Leadership
Candidates get guidance on how to lead the implementation of DevOps practices and how to achieve a cultural shift for better collaboration and communication.
PeopleCert DevOps Engineering
Candidates will gain practical guidance on automation tools use and how these tools support DevOps culture and practices. – Coming soon
MORE INFORMATION
Ask for more information
If you have any questions or would like to receive further information please do not hesitate to contact us using the form below.